apparently, i really like guacamole. and eggs. and sriracha.
that is all. happy WIAW!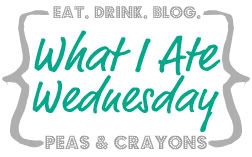 cheerios, kashi golean, strawberries, blueberries, almond butter, almond milk
breakfast burrito with eggs, laughing cow, and guacamole
coconut oil roasted brussel sprouts (one of my favorite foods ever!)
sweet potato fries, chicken with guacamole
an open face sandwich on california black bread with guacamole and eggs
a salad at the counter, with mixed greens, tomatoes, carrots, pickles, onions, a 1/3 pound beef burger with cheddar cheese, and avocado
only the best pizza in the entire world: golden boy pizza.
post run smoothie with berries, vanilla protein powder, lemon juice, and almond milk
eggs with spinach, goat cheese, sriracha, and a trader joe's chicken sausage (i love the spicy jalepeno kind!)
eggs with spinach, chicken sausage, laughing cow wedge, and sriracha
a bowl of grilled chicken, spinach, shredded cheese, guacamole, and sriracha