happy wednesday y'all! hope you're having a good week. i've had another busy one around here, stay tuned for a post going up tomorrow about something crazy exciting that i signed up for & the huge progress i've made in crossfit recently!
but for now, here's what i've been eating lately + a little tangent at the end about my current goals.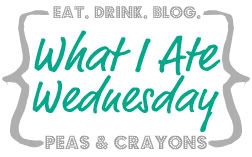 pizza night out with the fam!
i've been adding this to my coffee lately and absolutely loving it. it's delicious and pretty 'clean' for a coffee creamer, in my book.
homemade mushroom pizza by the madre.
oats with defrosted berries and peanut butter
TJ's mexican salad at work for dinner
one of my go-to breakfasts: coconut flour pancakes with sunbutter and raw honey
a smoothie from vitality bowls after crossfit. this was acai, blueberry pomegranate juice, soy milk, blueberries, bananas, raspberries and whey protein
aaand another smoothie! this was called 'the hulk' and the girl that rung me up said that she was the one that came up with it. it was really good! i can't remember exactly what was in it (and it's not on the menu online) but i know there was spinach, spirulina, almond milk, whey protein, and a few different fruits.
a new-to-me bar that i got at whole foods. i was starving on the way home from the PT office, and this did the trick of tiding me over til dinner. i wish i'd picked a different flavor though because i liked everything about this bar, except that the flavor wasn't super strong (which i should have expected since sunflower butter doesn't have a really strong taste).
grilled cheeses on black california bread have been my thing lately! this one was spinach, bacon, havarti, and cheddar. i've been eating these so often the past few days (i had two today, haha) - all different variations every time. i think my favorite was chicken, cheddar, pepperjack, and avocado. SOOO good.
yet another smoothie... now you guys know where all of the money from my tips goes, haha! this was the same smoothie as the pink one above, except i asked them to add spirulina. just as delicious with more nutrients!
one of my favorite dinners: burger and sweet potato fries. this burger was a mushroom & mozzarella turkey burger from whole foods. it was really good!
my momma brought me whole foods salad bar for dinner at work when i didn't have time to make myself one before dashing out the door. she's the best mom in the world! & that vitaminwater zero is my all time favorite drink.
i haven't taken too many photos of my food lately (this was a collection of the past week) mostly because i've become a creature of habit, and when i find something i like, i eat it a ton for about a week and then get tired of it. the past week i basically ate grilled cheese, smoothies, egg scrambles, grapes, protein bars, and frozen yogurt.
i am trying to work on squeezing in more fruits & vegetables since i haven't been eating a lot of those lately. i've probably eaten 4 salads since coming home from school (2 of them are in this post, haha) because i ate salads at school so often for so long that i am totally sick of them. i also hate prepping fruit! i've been getting my fruits and veggies in mostly in smoothie form because it's an easy way to get a lot of servings in and it isn't too hard to make. i also almost always have some form of green juice in the fridge (i like odwalla, naked juice, and trader joe's green juice - i just buy whatever is on sale because it's expensive).